Level or not, the field belongs to you -
to play, to win
The road to entrepreneurship will have many bumps along the way. But you're all in. Growtharator Bangalore in partnership with the regional ecosystem stakeholders is designed to help women entrepreneurs scale-up their micro-businesses and scale new heights. How?
Through the right guidance and training for entrepreneurs. Be a part of Bangalore's transformative entrepreneurial journey and let's Get. Set. Grow!
Ecosystem stakeholders to catalyse the growth
of the entrepreneur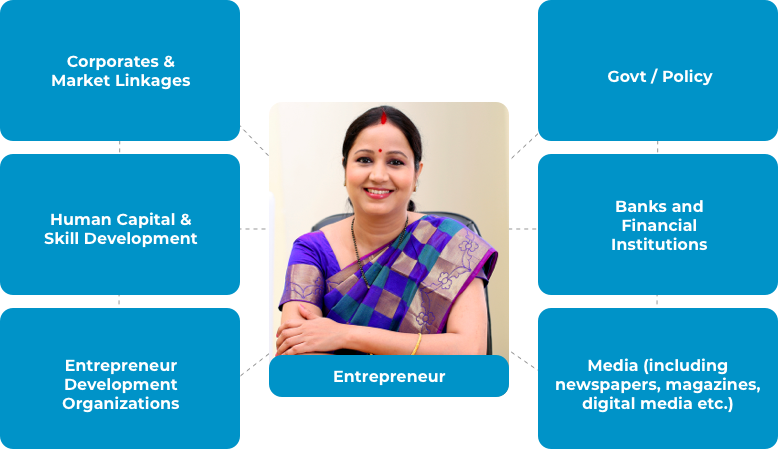 Growtharator Bengaluru is a curated 6 month accelerator program for supporting and scaling 20+ women-owned micro-businesses. The program is co-designed and co-created with practitioners in women entrepreneurship development organisations, academics and successful entrepreneurs.
This is 37 year old organisation dedicated to empowering women through entrepreneurship development.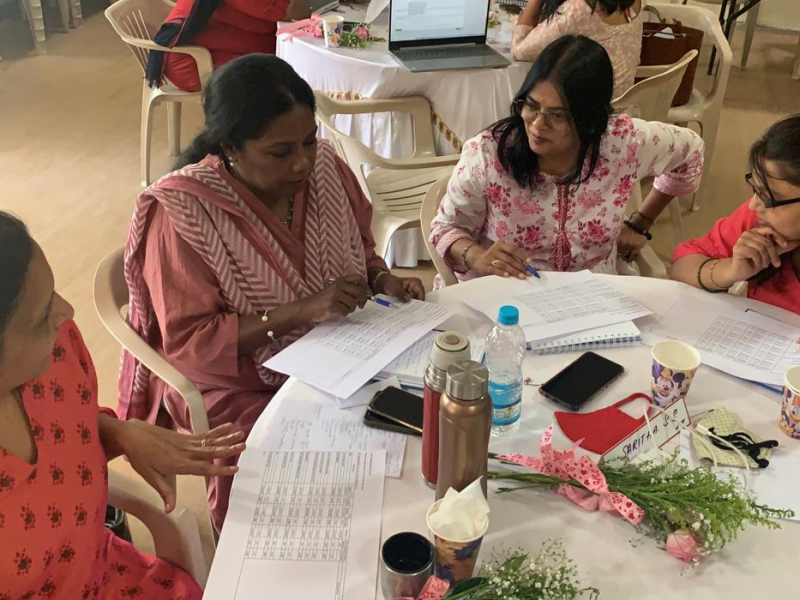 Bootcamp to launch program
Mentoring Sessions with industry experts
Expert Sessions with different ecosystem members
Formal Sessions to develop practical business knowledge
We are looking for women entrepreneurs who are the primary decision maker in their business. The business should be well-established, profitable and have an annual net revenue between INR 60 lakhs to 3 Crores for the financial year 2019-2020.
Even during COVID in 2020, the business should generate at least 50 % of the revenue pre pandemic. The business should be in operations for at least 3 years, formalised, registered and fully compliant (including GST).
The women entrepreneur should have demonstrated consistency in commitment to the business, showcased a track record of business growth year on year, and she should want to grow her business.
Through Growtharator, entrepreneurs
can learn how to
The program aims to provide a growth trajectory for every participant in the cohort through a focus on business development, customer acquisition, improved cash management techniques and capacity building in people and infrastructure.
All participants will also be given training in communications, so that they may communicate their growth stories impactfully to their customers, channel partners, distribution and other institutional stakeholders.
Participants will also become role models for their industry peers, and inspire other women entrepreneurs to start and scale the businesses via features in English and local newspapers, magazines, etc..