Sustainable environment for next generation Entrepreneurs
Young people aspire for security, prosperity and autonomy which they believe to find in jobs. Unfortunately, 5 – 7 million new youngsters join the workforce each year in a landscape without enough jobs. This brings about the need for a rapid and feasible job creating solutions that can be implemented immediately. Mass Youth Entrepreneurship holds the key to long term growth and development combined with the ability to pursue your dreams. By empowering and enabling young adults to be entrepreneurs, we make it possible for them to become job creators and not job seekers.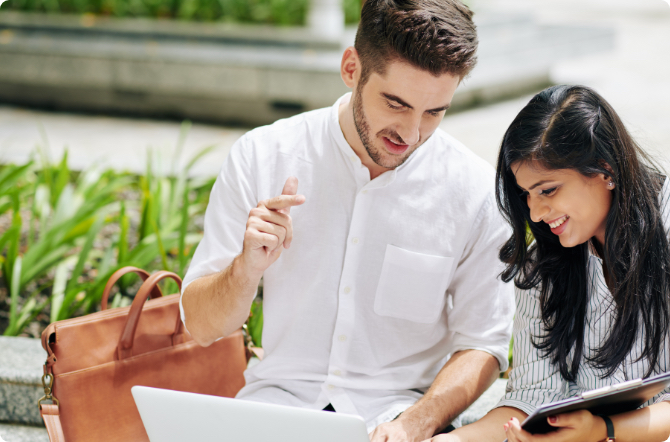 GAME for Youth Entrepreneurship in India
Youth entrepreneurship is a critical tool that leads to sustainable economic growth and social development while offering self-reliance to the young entrepreneurs and job opportunities as a positive spillover effect. 
While there are many incubators out there, GAME aspires to bridge the gap between the industry and the youth. GAME will achieve this by bringing in problems that the industry is currently facing and getting the youth to solve for them innovatively. Another aspect of this connect, is the Mentors from the industry who will guide the youth in the process.
What is our Theory of Change?
| Interventions | Outcomes | Impact |
| --- | --- | --- |
| Tested Entrepreneurship Programs in existing centres of entrepreneurship in Universities/Colleges | - A playbook for successful introduction of entrepreneurship programs in universities and colleges is created. - Successful models are amplified. - A repository of Problem statements and Mentors is created. | Youth Entrepreneurship programs to build mindsets and skills gets institutionalised across the country. |
| Incubation centres are setup at select institutions | - A playbook for successful incubation of student entrepreneur business is created. - Business ideas are incubated. - Successful models are amplified | Youth are shifted from being job seekers to job creators. |
Our Vision
To create large scale youth entrepreneurship interventions in 3 years with prime focus on bringing stakeholders from the Industry (to highlight real market issues) and funding stakeholders to engage alongside to ensure successful creation of startups.
Our North Star
Outreach to 1 million youth to help build aspirations and commence their businesses.
GAME's Role - Incubator Approach
Build Alliances
An effective way to scale - by partnering with entities with complementary strengths and similar visions.
Monitoring & Evaluation
Build a standardised tool to evaluate various programs to understand and disseminate learnings. It will also help validate programs and their impact.
Access to finance
Help programs and organisations scale by facilitating access to finance.
Amplify
With GAME's strong communication network we will be able to amplify the work of our alliance members and bring them the much needed visibility.
What do the Youth need to become Entrepreneurs?

Provide
(to jump start their abilities)
---
Structured skill-based learning curriculum
Curated content for group or self-learning
Opportunities to learn and earn
Assessment of entrepreneurial qualities

Nurture (over a course of time)
---
Inspiration to solve problems in society
Mindset to look for opportunities
Skills to build and capitalize on the opportunities
Ability to make clear choices & decisions

Support
(over a course of time)
---
Incubation of ideas, structurally
Setting up of formal businesses
Fundraising for bigger ideas
Scale-up through accelerators

Sustain
(over a course of time)
---
Matching mentors-mentees
Creating peer networks
Introducing market connections