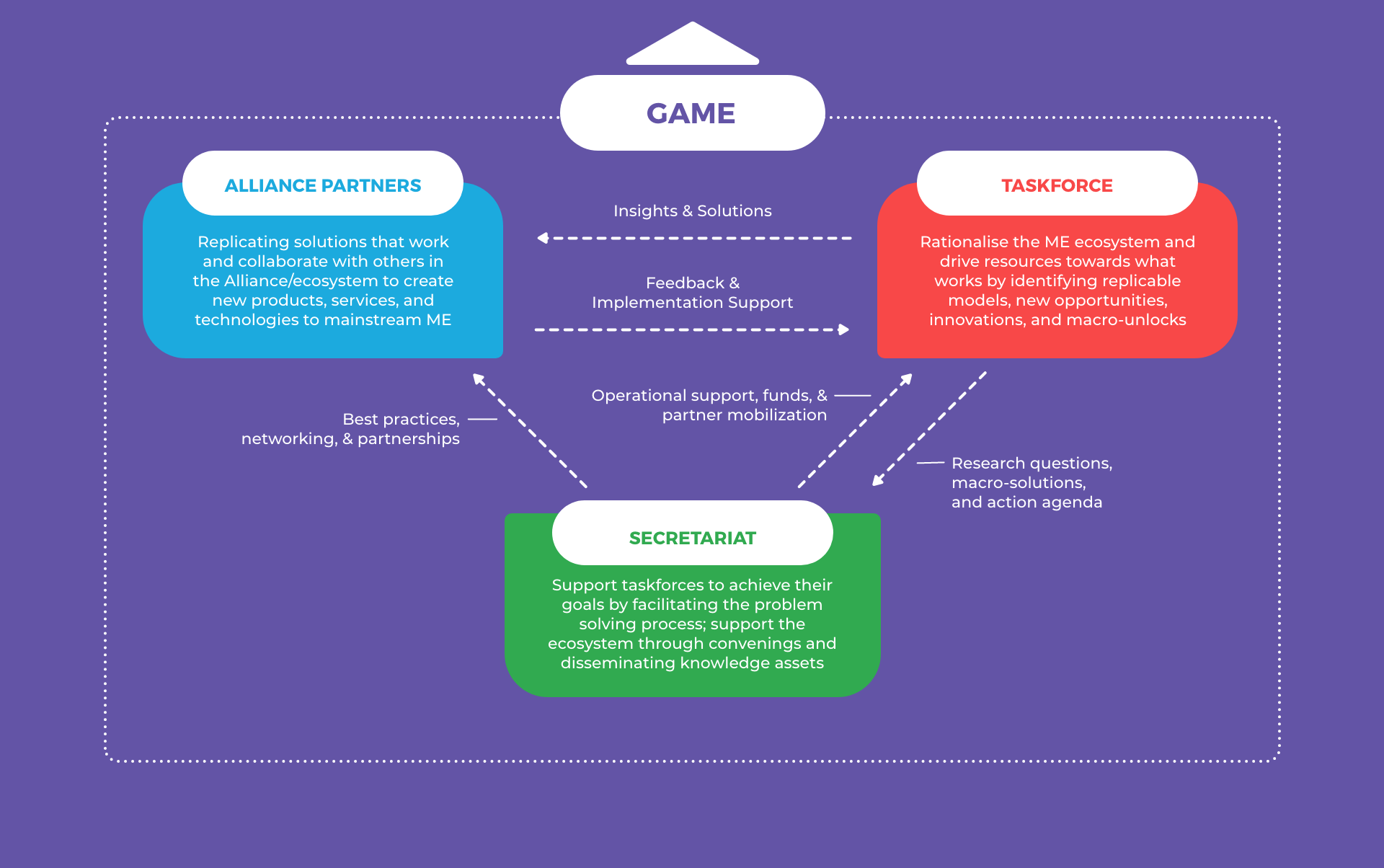 While many organisations all over India, are working tirelessly on different parts of the puzzle,
no ONE player can activate the full ecosystem of support that every entrepreneur needs
to truly flourish. GAME endeavors to mobilize the army required to solve
the jobs crisis, in a meaningful and contextual way, to bring value
to every last entrepreneur.
Mass Entrepreneurship is an idea whose time has clearly come.
Improving Economic dynamism and Accelerating MSMEby the GAME National Task force for MSME
In Conversation With Ravi Venkatesan
Increasing the Pie through Women Mass Entrepreneurs by Madan Padaki
Coffee Chat | Mass Entrepreneurship - Fuelling Change through Grassroots Innovation
We believe it will take an army to solve the massive job crisis our country faces.
Ready to get started?
GAME is proud to host the Entrepreneurship Theme at Charcha 2022 organized by Nudge Forum. This will take place on the 4th of August at the India Habitat Centre in New Delhi. This convening Prominent speakers from the ecosystem will participate in 3 sessions.
National Entrepreneurship Mission (NEM): Creating 100 million jobs for sustainable livelihood, Solving delayed payments for job creators and Scorecard for Women Entrepreneurship: Unlocking the potential of women.
Some of the esteemed panelists include Shri B. B. Swain, Secretary, Ministry of Micro, Small and Medium Enterprises, Government of India), Mr. Rajesh Aggarwal, (Secretary, Ministery of Skill Development & Entrepreneurship), Ms. Manisha Verma (Principal Secretary Skill Development, Employment & Entrepreneurship- Government of Maharashtra), and Ms. Yamini Atmavilas President (Head Strategy & Research, Circle In), Prof. (Dr.) Neharika Vohra, (Vice-Chancellor, Delhi Skill and Entrepreneurship University)