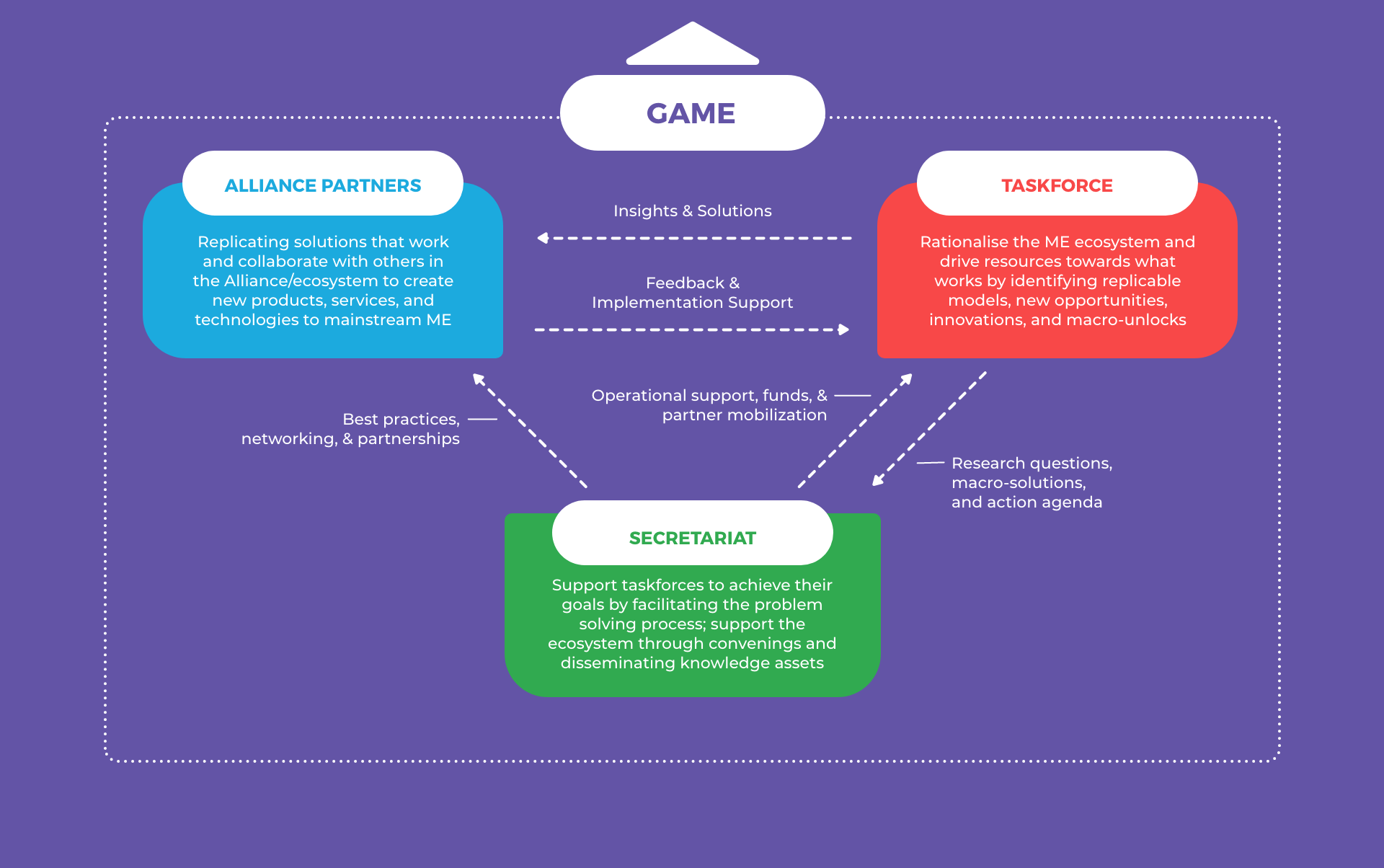 While many organisations all over India, are working tirelessly on different parts of the puzzle,
no ONE player can activate the full ecosystem of support that every entrepreneur needs
to truly flourish. GAME endeavors to mobilize the army required to solve
the jobs crisis, in a meaningful and contextual way, to bring value
to every last entrepreneur.
Mass Entrepreneurship is an idea whose time has clearly come.
Improving Economic dynamism and Accelerating MSMEby the GAME National Task force for MSME
In Conversation With Ravi Venkatesan
Increasing the Pie through Women Mass Entrepreneurs by Madan Padaki
Coffee Chat | Mass Entrepreneurship - Fuelling Change through Grassroots Innovation
We believe it will take an army to solve the massive job crisis our country faces.
Ready to get started?