Celebrating 5 Years of GAME: Pioneering a Movement for Mass Entrepreneurship in India
Five years ago, the founders of the Global Alliance for Mass Entrepreneurship (GAME)—Ravi Venkatesan, Madan Padaki, and Mekin Maheshwari—confronted a daunting reality. India was grappling with an unemployment crisis of epic proportions, with millions of young people entering the workforce annually and an inadequate number of quality jobs to absorb them. Traditional sectors were shedding jobs, and although the startup ecosystem was burgeoning, it wasn't creating enough employment opportunities to bridge the gap.
In this environment, GAME was born with a bold and audacious mission: to convert job seekers into job creators, to ignite a broad-based movement that would create 50 million new jobs by 2030, at least 25% of which would be held by women.
Bridging the Gap: Our Systems Approach
Recognizing that no single player could activate the entire entrepreneurial ecosystem required for mass employment, GAME took a systems approach. We focus on breaking down systemic and structural barriers that hinder the growth of entrepreneurship. By mobilizing a spectrum of ecosystem actors—from government bodies and philanthropic organizations to financial institutions and educational establishments—we aim to provide comprehensive solutions that enable entrepreneurs to thrive. This strategy not only amplifies our impact but also aligns us perfectly with national agendas on entrepreneurship and employment.
Key Focus Areas: Where We Pour Our Energy
Access to Finance
One of the major impediments to entrepreneurship is the lack of easy access to capital. Under this vertical, GAME has been tackling the issue of delayed payments and even launched the NBFC Growth Accelerator Program. This initiative provides a robust support framework for non-banking financial companies that lend to small enterprises.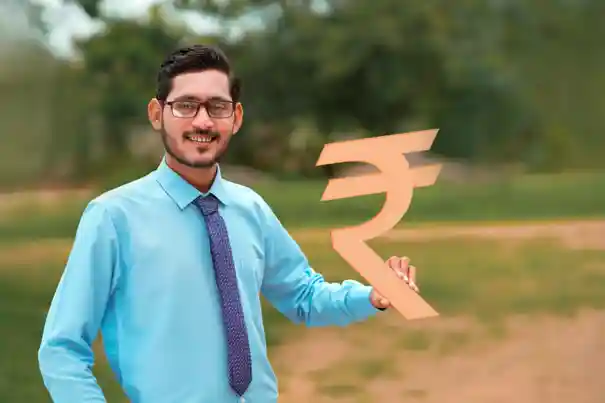 Government Collaboration: We design schemes within government ministries to facilitate capital access for various MSMEs, including women and youth-led businesses, and those in emerging green sectors.
Strengthening Financial Institutions: Our work aims to fortify last-mile credit institutions, chiefly NBFCs, via Alternate Investment Funds and other accelerators.
Utilizing Existing Schemes: GAME promotes the effective uptake of existing government finance programs, enabling easier capital accessibility for MSMEs.
Women Entrepreneurship:
While India has seen an uptick in enterprises registered in the name of women, the truth remains that a mere 5% of all enterprises employing more than five people are women-owned. GAME aims to rectify this through our Women Economic Empowerment initiative and the Women Entrepreneur Financial Empowerment Program, in collaboration with NRLM.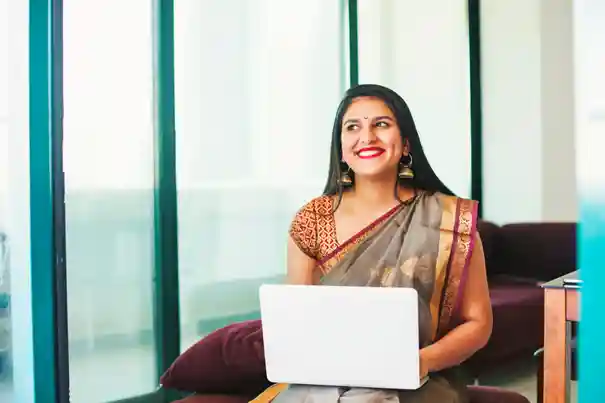 Reality Check: Women's economic participation has plummeted to 20%. Solving this necessitates targeted initiatives, not just broad economic growth.
Our Mission: We strive for a future where a quarter of all new entrepreneurs are women.
Building the Ecosystem: We're laying the groundwork to facilitate the robust growth of women-led enterprises.
Ways We Help: Our multi-pronged approach includes programs, policies, public goods, and partnerships.
Youth Entrepreneurship:
We recognize the immense potential that resides in India's youth. With our Entrepreneurship Mindset Curriculum (EMC) and a concentrated focus on easing the business landscape in India, we're preparing the younger generation not just to seek jobs but to create them.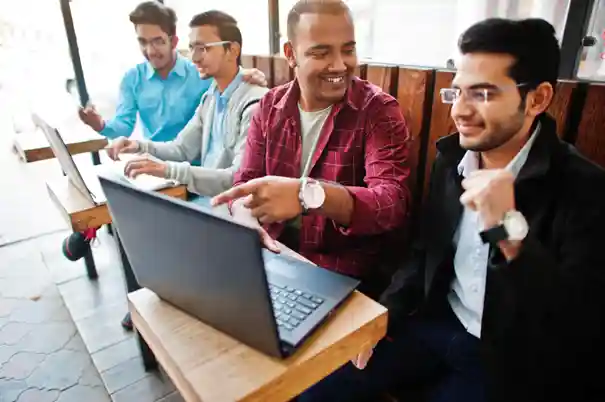 With these focused areas, GAME builds on its systemic approach to tackle and break down the barriers in entrepreneurship. Through strategic partnerships and targeted programs, we aim to enable last-mile entrepreneurs for growth, ultimately fulfilling our mission to convert job seekers into job creators.

Milestones: A Timeline of Transformation

2018: The Foundation Stone — GAME was conceived as a reaction to the rising tide of unemployment and the scarcity of quality jobs.

2019: Breathing Life into Ideas — Our first initiative, the GAME Accelerator Program, was launched, serving as a nurturing ground for nascent startups.

2020: Empowering the 'She-Economy' — The GAME Women's Entrepreneurship Program was unveiled, concentrating on the financial and professional empowerment of women.

2021: Reaching the Roots — With the GAME NRLM Program, our impact extended to the rural landscapes of India, equipping rural entrepreneurs with financial and training resources.

2022: Supporting the Financial Backbone — The introduction of the GAME NBFC Growth Accelerator Program provided a robust mechanism to assist NBFCs in lending to small businesses.

Impact Metrics: Measuring Our Footprint

Over 10,000 entrepreneurs have benefitted from our programs, altering the fabric of the Indian entrepreneurial landscape.
A staggering 100,000 jobs have been created, a testimonial to our focus on mass employment generation.
Through the GAME Accelerator Program alone, over 100 startups have been enabled to raise a cumulative $10 million in funding, showcasing the potency of our mentorship and resources.


As we mark our fifth anniversary, we look back with gratitude and forward with resolve. Yet, we know the path ahead is challenging. Join us as we endeavor to turn India into a cradle of job creators, not just job seekers.
For those interested in a deeper dive, our Impact Report for 2022 offers more granular insights. Thank you for being a part of this incredible journey. Here's to a more enterprising India!