Ecosystem stakeholders to catalyse the growth
of the entrepreneur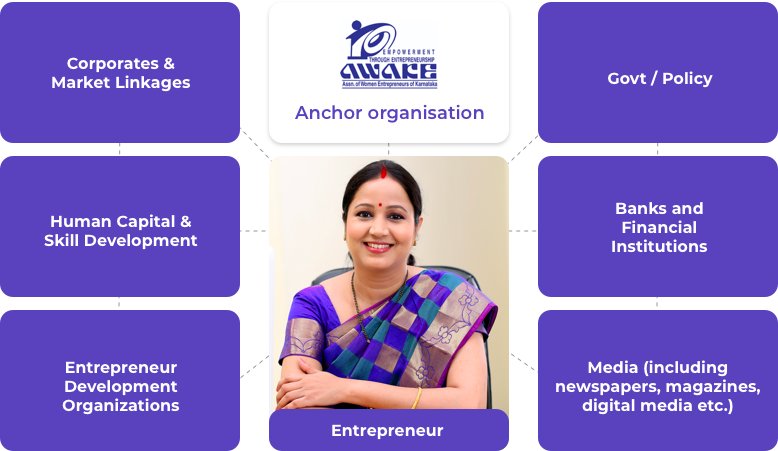 Xcelerator Bengaluru is a curated 6 month accelerator program for supporting and scaling 20 women-owned micro-businesses. The program is co-designed and co-created with practitioners in women entrepreneurship development organisations, academics and successful entrepreneurs.
This program is designed and executed in partnership with Association of Women Entrepreneurs of Karnataka (AWAKE). This is 37 year old organisation dedicated to empowering women through entrepreneurship development.
APPLY NOW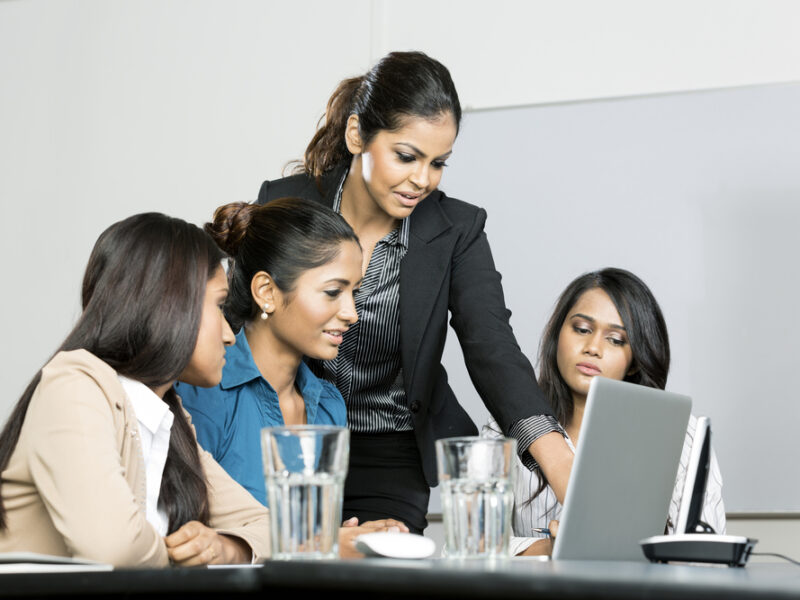 Bootcamp to launch program
Mentoring Sessions with industry experts
Expert Sessions with different ecosystem members
Formal Sessions to develop practical business knowledge
Enterprises from all manufacturing, trade, services & export sectors are encouraged to apply if they meet the application criteria. Enterprises using technology to make, market and deliver a non-IT product are accepted.The program is NOT designed for enterprises in the IT products & services, research or consulting.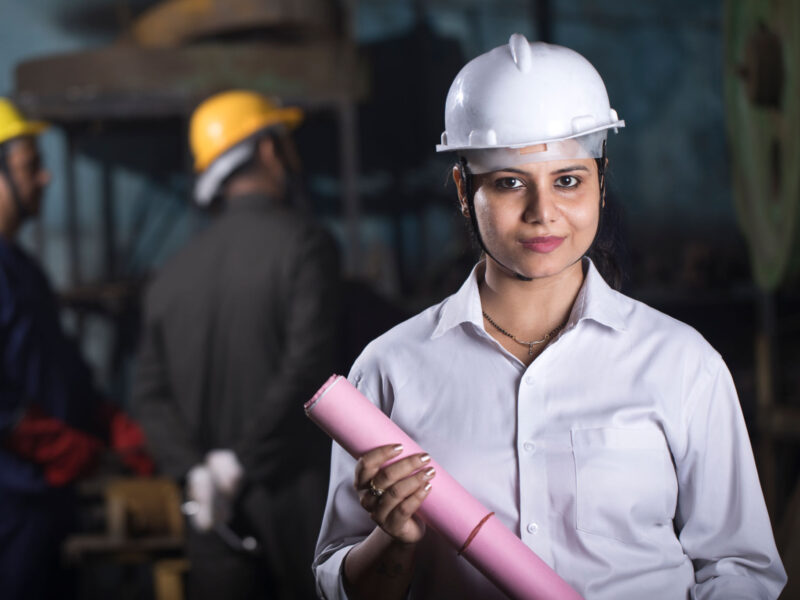 We are looking for women entrepreneurs who are the primary decision maker in their business. The business should be well-established, profitable and have an annual net revenue between INR 60 lakhs to 3 Crores for the financial year 2019-2020.
Even during COVID in 2020, the business should generate at least 50 % of the revenue pre pandemic. The business should be in operations for at least 3 years, formalised, registered and fully compliant (including GST).
The women entrepreneur should have demonstrated consistency in commitment to the business, showcased a track record of business growth year on year, and she should want to grow her business.
Through Xcelerator entrepreneurs can
learn how to
Implement relevant sales,
marketing & branding
strategies
Effectively manage cash
flows and financial
efficiency
Build organisational
and professional capacity
Enhancing productivity
of workforce
Focus on growth
strategies
Identify new business
opportunities
The program aims to provide a growth trajectory for every participant in the cohort through a focus on business development, customer acquisition, improved cash management techniques and capacity building in people and infrastructure.
All participants will also be given training in communications, so that they may communicate their growth stories impactfully to their customers, channel partners, distribution and other institutional stakeholders.
Participants will also become role models for their industry peers, and inspire other women entrepreneurs to start and scale the businesses via features in English and local newspapers, magazines, etc..
APPLY NOW
How can I apply?
You can submit your interest by submitting this form here. After submitting, our team
will get in touch with you for the next steps. All the best!
I have submitted the wrong details by mistake. Can I submit again?
Yes, you can submit the same form again. Or reach out to our team on [email protected] and state the modification
Would I need to share my financial and other business details?
Yes, we will evaluate your application based on your revenue numbers and other financial details. Please note that, we do not share these numbers with any third party and this is strictly for us to understand your fit for the program.
I am an employee at a small business, can I apply to attend the program on behalf of our business?
No, this program is designed for Women who are decision-makers in their business. If you think your employer might benefit from this program, please do share it with them.
How would you select the final cohort?
After you submit all the details about your business, our team will evaluate your application and schedule a final round of interview with some of our faculty members and experts of the program. This is the final round of interviews, and we will select 20 business leaders for our
first cohort.
Is the program only for Women Entrepreneurs? If the business is co-owned with others (including men), can the women entrepreneur apply?
This program is for women who are decision-makers in their business. While the woman entrepreneur should have a minimum 25% equity ownership or partnership in the business, it is critical that they are either the pilot or co-pilot in the business. Alternatively, they can be sole proprietors who have registered their business.
Should I be in Bangalore throughout the program?
Yes, all program activities and classes will take place in Bangalore. Hence, we encourage you to be present in Bangalore throughout the program. However, you will have access to the program schedule so you can accordingly plan your domestic travel if needed.
I want to join at a later date, can I do that?
No, the program starts with a launch bootcamp and we encourage all participating business leaders to be present throughout the program starting from the bootcamp in order to make the most of your learning experience.
My business is based outside of Bangalore, can I apply?
Unfortunately, no. Our program currently is designed with local ecosystem stakeholders of Bangalore and hence, it will be most beneficial for businesses headquartered or operating in Bangalore only. However, we hope to take the program to other parts of the state. Do reach out to our team for more information.
If my business gets selected, am I assured of any investment, business etc.?
We are not an investing agency, a VC firm, or any affiliation with any investment firm. However, throughout the program, you will have a chance to network with investors, banking professionals, and other financial experts who can help you here. The program does not promise any direct business but is designed towards helping you attract and convert more business opportunities.