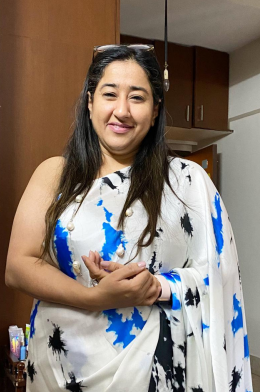 Tina Mansukhani Garg
Pink Lemonade Communications Pvt. Ltd.
This is a journey that happened to me without much planning. All I did was always work hard and deliver with passion each time. Once you master that there's no looking back. The word of mouth spreads and you're in business!The success of Pink Lemonade is also a tribute to marketing and being marketers ourselves, we leave no stone unturned to select the right marketing mix for ourselves, just as we would for the brands we work with.One of the most touching stories around Pink Lemonade is how we have a fantastic gender ratio of 70% women at work. We are delighted to be able to make this possible with outcomes that drive us forward each time.Being selected to travel to the US to be mentored by Airbnb and the US State Dept was a high point in my career and I value it immensely.I have learned a lesson to constantly innovate to meet the market need. Today, we run the country's first UGC studio and Employee Ex Labs to meet the market's current needs.