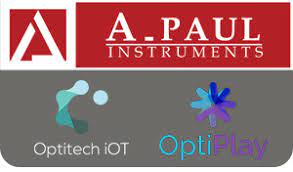 Pawandeep Singh Bahl
A. Paul Instruments Co.
Established as a proprietorship in 1962, A. Paul Instruments Co. manufactures advanced industrial computing systems for applications used by the railway and transport sectors. The company provides IoT design and services and conducts research and development (R&D) in-house. It has two manufacturing units – an electronic systems design and manufacturing (prototype) centre in New Delhi (an R&D centre) and a 35,000 sq ft integrated EMS unit in Faridabad. The firm introduced certain products for the first time in India: Smart-coach solution – A computing solution with a unique edge, the Passenger Information and Coach Computing Unit (PICCU) was developed by the company for Indian Railways, which adopted it as a "transformation" project. GPS-based Fogsafe System – A custom-designed, GPS-based navigation tool adopted by Indian Railways. PICCU/ Smart Coach system/ Supra system – A single integrated computing unit that performs the functions of passenger information and display system, passenger address/ announcement system (PAS) and CCTV/ camera/video analytics system for surveillance applications. RACOMSTM – A predictive maintenance tool aims to improve a user's productivity by continuously monitoring the AC systems and posting fault and operating data onto a cloud-based server. The data captured is put through data analytics tools to present the user with high value-added and condensed reports, targeting the exact coaches requiring attention.
Sector : Electronic Systems