Level or not, the field belongs to you -
to play, to win
Growtherator Bangalore in partnership with the regional ecosystem stakeholders is designed to help entrepreneurs scale-up their businesses and scale new heights.
Growtherator Bengaluru is a curated 6-month business accelerator program with sessions on sales and marketing and finance. As an entrepreneur, you will
Receive 20 hrs/ month of hybrid training for 6 months with both online and offline sessions

Get a fully experiential program with ample time to implement ideas to your business to ensure growth

Learn industry best practices on building a great team, effective cash flow management, and identifying new business opportunities

Receive practical tools like cash flow and sales prediction tools

Get connected to mentors and industry-specific experts

Get an opportunity to make friends and network with like-minded peers on the same journey

Receive publicity for your business growth and be a role model for many

Have improved confidence and clarity
APPLY NOW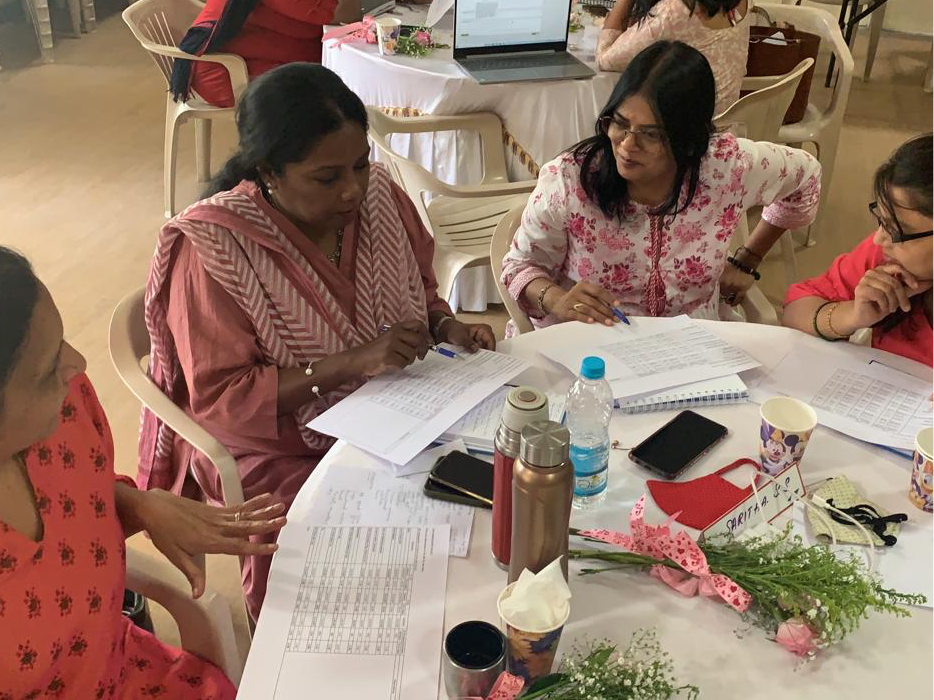 Mentoring sessions with industry experts
Expert sessions with different ecosystem members
Formal sessions to develop practical business knowledge
We are looking for entrepreneurs who are the primary decision makers in their business. The business should be well-established, profitable and have annual net revenue for the Financial Year 2020-21 (1 Apr 2020 to 31 Mar 2021) above 50 lakhs
Even during COVID in 2020, the business should generate at least 50 % of the revenue pre pandemic. The business should be in operations for at least 3 years, formalised, registered and fully compliant (including GST).
The entrepreneur should have showcased a track record of business growth year on year, and should be ambitious.
What is in it for entrepreneurs?
Growtherator Cohort 1 Impact Data
25% of the entrepreneurs in the batch have raised funding through various sources for enterprise growth and management
38% of the entrepreneurs project 75% or more increase in Q3 revenue 2021 compared to Q3 in 2020.
300
Self reported growth events

Collectively, entrepreneurs have seen ~300 self reported events indicating growth across funding, hiring, infrastructure and customer acquisition.
75% of entrepreneurs in the batch have seen an average of 3 or more growth events per month!
90% entrepreneurs received business and financial model consultation from Bankers, NBFCs, angel investors and/or Venture capitalists.
The program aims to provide a growth trajectory for every participant in the cohort through a focus on business development, customer acquisition, improved cash management techniques and capacity building in people and infrastructure.
All participants will also be given training in communications, so that they may communicate their growth stories impactfully to their customers, channel partners, distribution and other institutional stakeholders.
Participants will also become role models for their industry peers, and inspire other women entrepreneurs to start and scale their business.
The Entrepreneur's Gambit
Although from diverse industries, the entrepreneurs from the first cohort of Growtherator Bangalore have something in common, their ability to relentlessly follow their passion and make their entrepreneurial dreams come true.  Overcoming obstacles and challenges, they focussed on building their business and now through the program are going to take it to the next level.
Their journey can be an inspiration to many other entrepreneurs and Entrepreneur's Gambit – conversations with them will be an opportunity to pay it forward.
WATCH NOW
Frequently Asked Questions
What is this program about?
This program is a scaling up program that is aimed at helping existing enterprises to grow their revenue, increase capacity (teams and infrastructure), have robust finance processes and develop strong leadership skills. This learning program focuses on three key aspects that contribute to growth – cash, capacity and customers. Additional to this, the program also helps entrepreneurs identify, acknowledge and articulate the growth of the company.
How will the program run?
The program is a hybrid model. There will be in-person sessions, on-line sessions and asynchronous (learning on own) content in the program. 
What is the time commitment needed for this?
The total commitment of time needed for this program is 120 hours spread over 6 months). 
Each month may have 20 hours spread over 4 weeks of a month. We are looking to conduct a total of two full days (8 hours of learning each – total 16 hours) + 4 hours of self learning/ mentoring (mostly online). The sessions may be conducted on alternate weeks of a month.
Is this course online?
Yes, It is a hybrid course. Classes will be conducted both offline (in person) and online.
Who are the people behind this?
GAME – The Global Alliance for Mass Entrepreneurship was founded by:
Ravi Venkatesan, Ex-Chairman of Microsoft India, Chairman of the board of Bank of Baroda, and co-chairman of the board of Infosys. He is the UNICEF Special Representative for Young People and Innovation.
Madan Padaki – Co-founder and director of Sylvant Advisors, CEO and MD of Head Held High Services and former co-founder of MeritTrac Services. 
Mekin Maheshwari, Ex-CPO of Flipkart, Founder of Udhyam Learning Foundation and an active angel investor 
GAME was officially launched in August 2018, to unlock mass entrepreneurship's potential and as a convening body that brings alignment within the ecosystem and mobilises action to address systemic challenges. 
You can see the team here: https://massentrepreneurship.org/about-us/
Will I have one-on-one mentor?
No. But there will be more than one mentor per participant 
How to reach out to you for more queries?
Will I have access to the recording of the sessions if I'm not able to attend?
Can I join with my friend?
Who is this for?
This is for Bangalore based entrepreneurs who own and run businesses. The businesses should have generated revenue of 50 lakhs or above in the last financial year. Preference will be given to women entrepreneurs.
Where will the program be conducted?
The program will be conducted in one of the GAME's partner facilities. Mostly in the Central Bangalore (MG Road/Queens Road area) or South Bangalore (Basavanagudi area).
What is the cost of the program?
This program is conducted by GAME – an NGO and its partners Ubuntu, FKCCI and SIDBI. The program is free of cost. However, the program works on a pay forward model. Once the program is complete the participants will be requested to make a donation if they wish to based on the value they have derived from the program.
When does the program begin?
Second week of October 2021.
What is a selection criteria or process?
| | |
| --- | --- |
| Business Revenue | 50 lakhs or above |
| Gender | For both men and women (women will be given preference) |
| Location | Bangalore |
| Sector/ Industry  | All businesses except IT and trading |
| Org type | All (i.e. partnerships/company, etc.) |
Applicants have to be a primary decision maker in their business. 

Applicants should have demonstrated consistency in commitment to the business, showcased a track record of business growth year on year.

Even during COVID in 2020, the business should generate at least 50 % of the revenue pre pandemic. The business should be in operations for at least 3 years, formalised, registered and fully compliant (including GST).
Who are the mentors?
Mentors will be course facilitators. Mentors will help both in personal capacity building, mindset training as well as specific business challenges. 
Will I work in a team or a group?
Yes. Project and peer learning are key aspects of the program.  
When will I know the status of the application?
The interview process has 5-6 steps and takes about 2-3 weeks. If you haven't heard from us in a week, please write to [email protected]
Is it mandatory to attend all the sessions?
Yes. Attendance is a key commitment that the participant makes to the program. If the participant is found in violation, the admit will be withdrawn.