Research on Women Entrepreneurs
In December 2019, GAME launched a report titled "Unlocking Entrepreneurship Opportunities for Women in Urban India".
It was identified that by 2025, given the right interventions, there could be a potential ~900K additional women entrepreneurs in the Food and Education sector.
Click here to access the report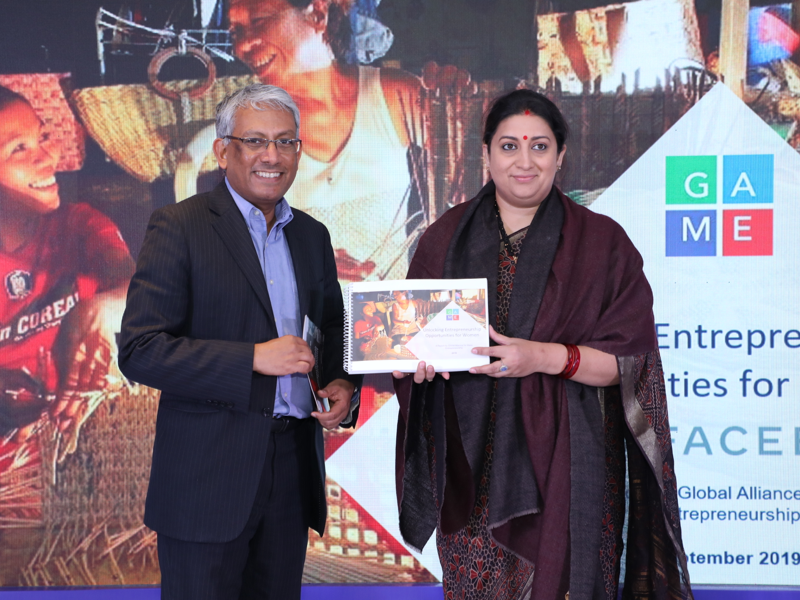 Research Study in Bengaluru on women mass entrepreneurs
In August 2020, the launch of the Unlocking the growth of women mass entrepreneurs: A research study in Bengaluru, India (2020) developed in collaboration with Sattva Consulting took place This report launched by Ameera Shah (Managing Director of Metropolis Healthcare.), aims to build a comprehensive understanding of the different segments of women entrepreneurs in Bengaluru, develop interventions to facilitate growth of women mass entrepreneurs in Bengaluru and finally enable ecosystem players to identify and assess the various segments of entrepreneurs, their motivations, their challenges and behaviours, and to provide support as per their varying needs.
KNOW MORE ABOUT REPORT
Women Entrepreneurs scaling up their business have expressed that the 'Mentoring' support they receive in the early stages of their entrepreneurial journey have been instrumental in their rapid growth. This program by GAME will provide
mentoring to ambitious, committed women entrepreneurs to help them scale-up their existing business
significantly and rapidly.
This program is for the Bangalore based women entrepreneurs who want to "go digital" by offering her goods and services online or an early stage digital business that needs help on how to build a system to increase your sales. Through this program we will help you go digital in just
6 weeks.
GAME along with Buzzwomen India started the peer to peer networking program called "Buzz Vyapar". The objectives of the program are to increase social capital and access to resources among the community of WEs.
Stories of Futurepreneurs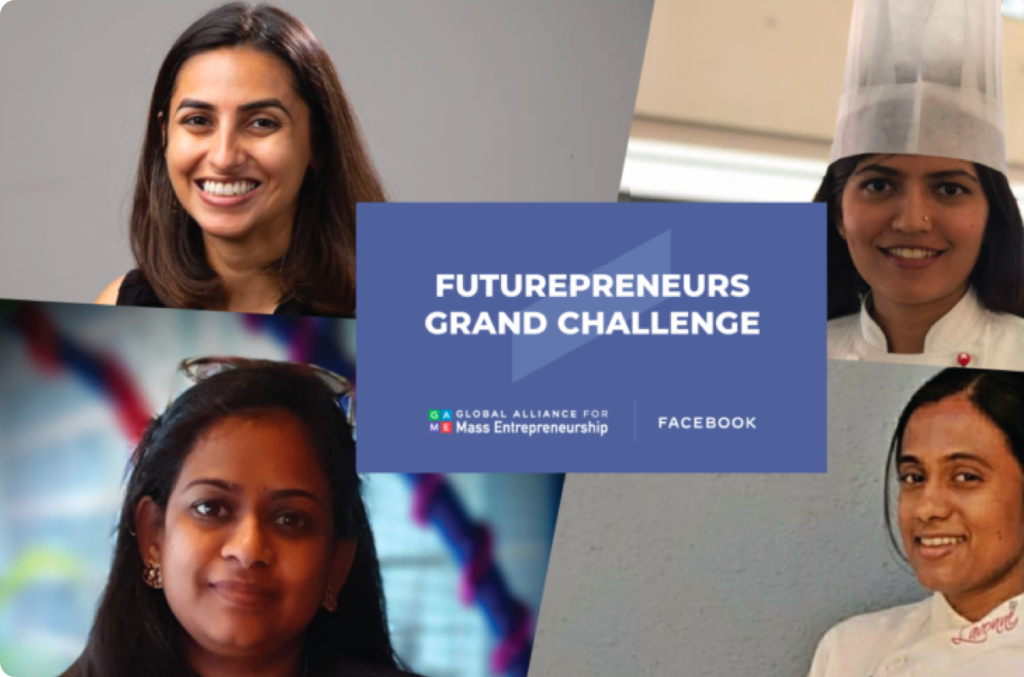 Based on some of the learnings from the study, 'Unlocking Entrepreneurship Opportunities for Women', GAME and Facebook India launched the Futurpreneur Grand Challenge 2019- 2020 in an effort to mobilize existing women entrepreneurs in the food and beverage space and to increase their capabilities.
The challenge was open to women entrepreneurs running cafes, bakeries, those making home-cooked or pre-packaged meals, and selling jams, pickles and other homemade products.
Read the stories of women like you!
Click to read stories
Got something else to ask?
Give us a call or drop by anytime, we endeavor to
answer all inquiries within 24 hours on business days.