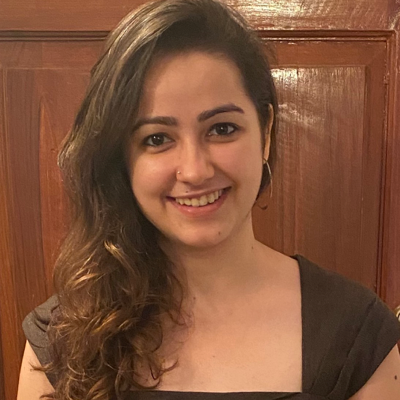 Lakshmi Hiranandani
Manager

Lakshmi is a Manager for the Ecosystem Engagement vertical. She spends her time identifying different actors in the ecosystem to join the alliance, and engaging existing members to ensure meaningful and mutually beneficial partnerships.
Prior to GAME, she worked at an accelerator for grassroots education NGOs where her role was to build the capacity of the organisations to serve more young people a higher quality of education. She has worked closely with large business leaders and social entrepreneurs and has developed expertise in stakeholder management, strategy, programs, impact measurement and communication. In her previous assignments as a consultant, she has seen both the for-profit and non-profit world and hopes to use her learnings and networks to bring these worlds together for the mission of job creation through mass entrepreneurship.
Lakshmi is a graduate from St. Xavier's College, Mumbai. She loves working with people and is passionate about the power of organic collaboration to get work done. In everything she does, she aims to be authentic, entrepreneurial, an active listener and a constructive doer!